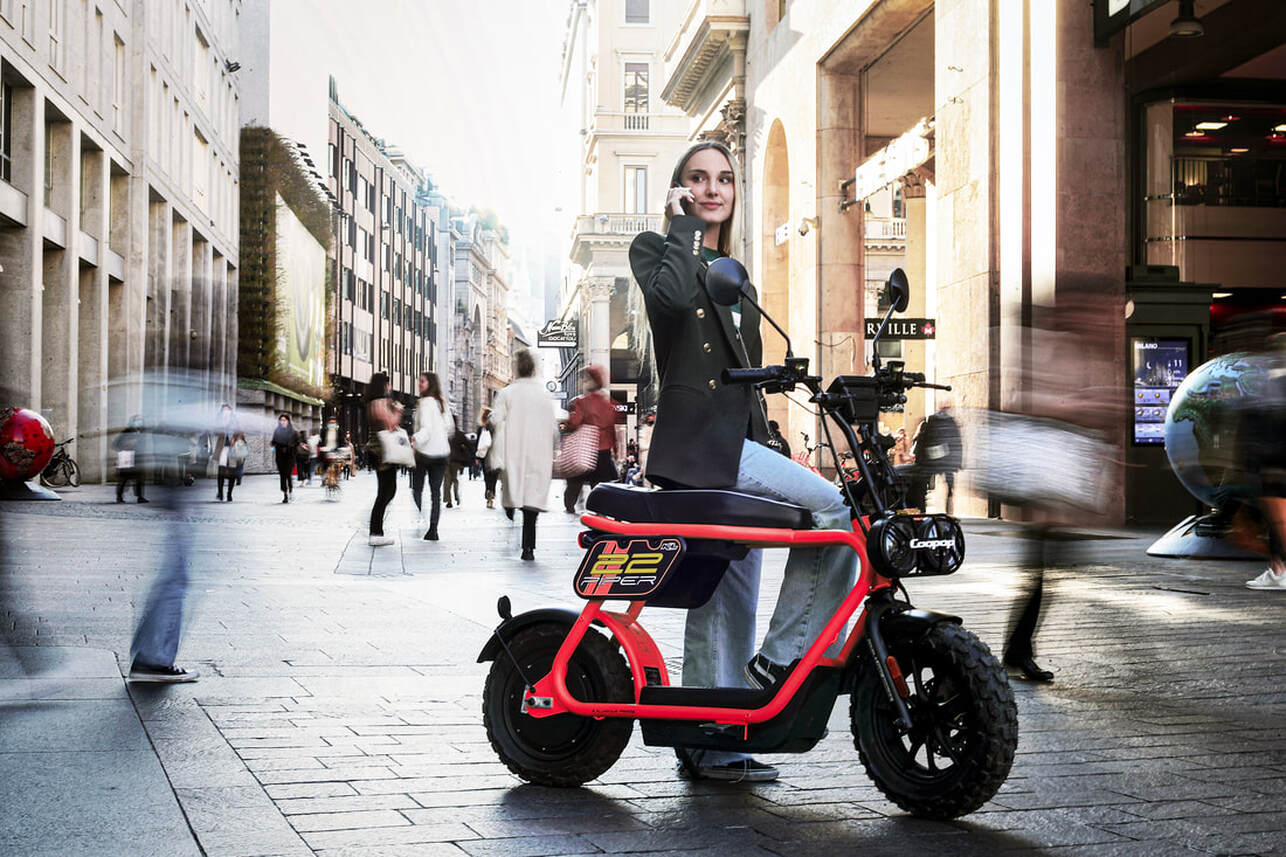 The PIPER is a single-seat electric scooter with a unique design. Its light weight and low center of gravity guarantee super handling. Simple, fast and maneuverable, it is effective both in city traffic and on dirt roads. The practical space in the footwell also allows the transport of larger packages. The handlebars are foldable so that the PIPER can be stowed in any station wagon.
PIPER TECHNICAL DATA:
Motor: 1200W rear hub motor with 90Nm torque
Homologation: Category L1e-B (50ccm) 45km/h top speed
Range: depending on riding style max. 57km
Battery: 1,34 kwh SAMSUNG Lithium, 48V-26A, charging time max 4h. Battery can be quickly and easily removed to charge separately at home or office. Otherwise, the battery can be charged while remaining installed in the vehicle.
Chassis: double loop aluminum tube frame
Weight: 45kg incl. battery
Allowed total weight: 136kg, 1 driver allowed
Dashboard: HD LCD display with LED technology and radio controlled alarm system including immobilizer
Lighting: LED headlights with low and high beam. Daytime running lights and LED turn signals. LED taillight and brake light
COLORS: ORANGE, LIME, KHAKI, BLACK, WHITE, TURQUOISE
*from CHF 2.990,-
*Info: Valid from 01.January 2022; subject to change without notice. Recommended retail price in CHF net incl.7.7% VAT and transport, excl. delivery flat rate.